A leader is a person who influences his or her sphere. From a broader context, leaders are viewed as people at the helm of affairs, but this is not typically applicable as leadership is not restricted to an office or position, rather it is about character attributes and influence.
A leader is expected to possess traits that naturally magnet other people and make it easy for such followers to desire and emulate those traits or actions. This makes it imperative to note that leadership could either be in a negative or positive light (i.e. people could be led aright or astray), and this forms the bedrock of our discussion.
It is worth noting that leadership starts with self. Self-leadership is the ability to objectively and intentionally propel yourself by setting standards, following them and making necessary adjustments to be a better version of yourself. The process of self-leadership cannot be isolated from your everyday relationship with others in every context, be it at the workplace, family or other secular activities. This kick-off point of leadership is essential in defining how well one will fare as a leader.
Subscribe to Dazzling Insights Blog
You will be notified as soon as a new article is published
Having an opportunity to lead is always an experience that should be channelled towards ensuring excellence. The focus should be on making a positive influence as a leader. A leader can attain a state of excellence if he/she has the ability to learn, unlearn and relearn. Knowledge is the bedrock for leadership as you cannot give what you do not have. Learning is a continuous process that brings about knowledge and it comes in the course of interaction with others, including followers.
The place of integrity tops the chart of a good leader. A leader needs to be trusted, fully self-aware with respect for others not just self.
There are qualities that an individual may possess that could be a hindrance to effective leadership; for instance, a poor communicator may encounter issues in leadership because as a leader, he/she may be unable to clearly communicate the purpose or objectives to his/her followers. We all know that clarity of purpose aids collaboration and a smooth process; therefore, the leader needs to improve on his/her communication skills. Successful leaders are pacesetters and are followed without hassles. Also, the listening ability of leaders is vital in enabling them to harness their potentials and achieve desired results, the quote below buttresses this point.
"Leaders who don't listen will eventually be surrounded by people who do not speak"
-Andy Stanley
Good leadership is not the presence of voiceless followers but one that people are drawn to your ability to bring out the best in them through meaningful interactions. This can foster a healthy relationship characterised with mutual respect and the willingness to be led in the right path.
A leader should run with a clearly communicated vision for effectiveness; you set the goals and achieve them with focus. Most importantly, as a leader, you must live by the rules and be the model.
Other striking attributes that suit a leader are the ability to be prompt, proactive and positive. Objectivity in dealing with matters after a critical analysis of the given situation is also a strong point for a good leadership. A great dose of emotional intelligence and diplomacy is vital for successful leadership. Leaders who are not deliberate about developing these traits may not optimally enjoy the benefits of collaboration and teamwork.
Do you want to lead? What is your take on hard work? A leader cannot be laid back without constantly improving/adding value in all ramifications. Resilience is essential for effective leadership; you cannot get noticeably weary in the face of a storm as your pack would always need the nudge from you.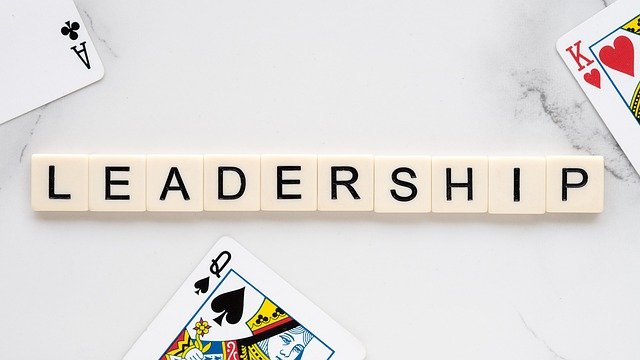 Getting your followers to grow is one of the secrets of leading right; leaders create leaders. To achieve this, there should be room to drill, develop and delegate; consistently grooming people is a top priority for leaders. People are drilled to develop capabilities over time. Then delegation, which happens to be a relegated trait for good leadership, will take a natural course as the leader is replicated in well-groomed followers. As such, those followers can assume responsibilities and deliver on them with little or no supervision. Your style of leadership should be value-driven to put processes and systems in place.
The place of integrity tops the chart of a good leader. A leader needs to be trusted, fully self-aware with respect for others not just self. A leader should treat people right as this contributes to achieving goals. Your ability to be trusted with material things and confidential data or information should never be in doubt. In a nutshell, good leadership should spell (or represent) everything well.
Are you poised to be a leader today? It is a journey of the brave and an intentional drive towards influencing right. You do not need a seat to lead; you lead from where you are and see how much you have got to create the change around you, one person at a time, around the world it will go.
Leadership is the platform for excellence, and just anyone can be a leader and recreate leaders. Discover the leader in you!
Let's continue to dazzle in our families even as we become effective leaders in our homes and society.
---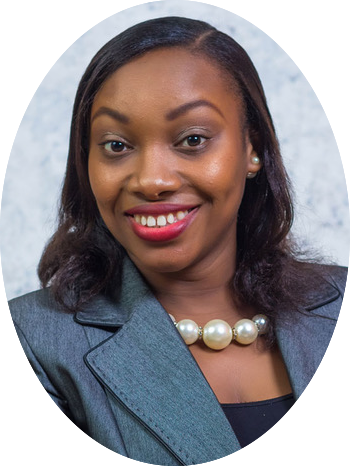 Mrs Uchenna Ikeanyi is a mum of three, a relationship counsellor, and a seasoned human resources practitioner with over 13 years' experience. She has a bachelor's degree in English and Literary Studies, and a master's degree in Industrial and Labour Relations. Mrs Ikeanyi's knack for organisation and strategic planning and her extensive education have supported her impeccable career in the financial and education sectors.
Currently, she is harnessing her passion to see more successful families and relationships by building networks of people with a similar passion. When Uchenna is not serving as the senior administrator of a leading school in the Mega-City of Lagos, she spends time with her husband and three lovely kids.