Setting up a study desk at home for your kids is very important, and it also has a lot of benefits. Children like to play. Hence, they wouldn't mind distracting themselves from their schoolwork to play.
A study desk prepares your child to focus on what needs to be done from a tender age. You can only achieve this level of awareness and focus when you mark the study area or desk as important and a "no-play" zone.
It doesn't matter if you live in a house, hut or apartment, what matters is that they understand that this desk or area is where one studies or does homework. It is easier to ask or direct them to the desk to read, write, colour and do homework than for them to be using different places in the house for schoolwork. This can sometimes lead to unseriousness or distractions. For instance, if they forget anything like a pencil or pen, they will struggle to remember where they left it. But with a study desk or study area, they will go straight there and get their item back.
Ensuring your child understands the importance of education is key, and thus creating a study area or desk will further make this point clearer to them. Children are encouraged to learn and study when they have a study desk. Don't worry so much about how they will treat it. They will get used to it with time and treat it with respect.
Here are some ways to create a study desk or a study area for your children at home.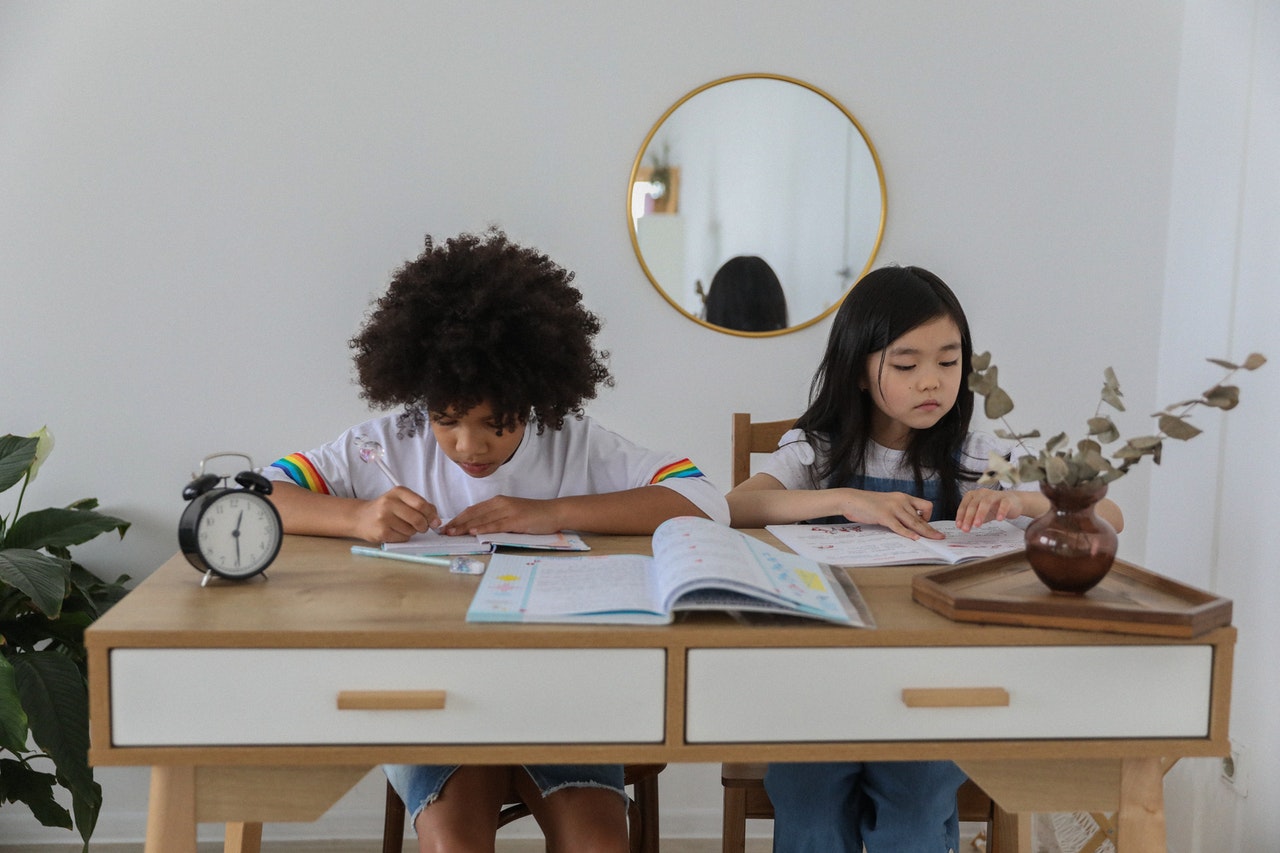 #1. Make organisation a priority
The organisation is the keyword here, and it has to be prioritised. Please make out time to organise things in their rooms and around your home. Don't just leave things to lie around. Tidy up. Clean your house.
Create a space for every item in your house. For example, let the kid's toys have a box, shelf or bag that they can be tied up into. Please avoid leaving the toys to lie around all over the house.
Ensure your children tidy up their toys and rooms before going to sleep. These acts teach the little ones the importance of organisation. The message of making organisation a priority sinks in when they see it in different areas of the house.
When the house is clean and tidy, you can then carve out an area or space specifically for studying. Some people have study rooms which are great, but for kids, it is better to have a chair and a desk in one corner of their room or living room. This is so you can keep an eye on them. Then, when they become teenagers and have matured to a certain level, they can use the study room if any is available.
Subscribe to Dazzling Insights Blog
You will be notified as soon as a new article is published
#2. Make out an appropriate space for it – window side preferably
It is important to make an appropriate space for the study desk. A space that is open to natural lighting is highly preferred. This can be the window side of the room. But, if the window is facing the road, you have to take heed as this might cause distractions sometimes, but, with good light curtains, it wouldn't be a problem.
An appropriate space reserved or marked out for studies can motivate your child to focus and take his or her studies seriously.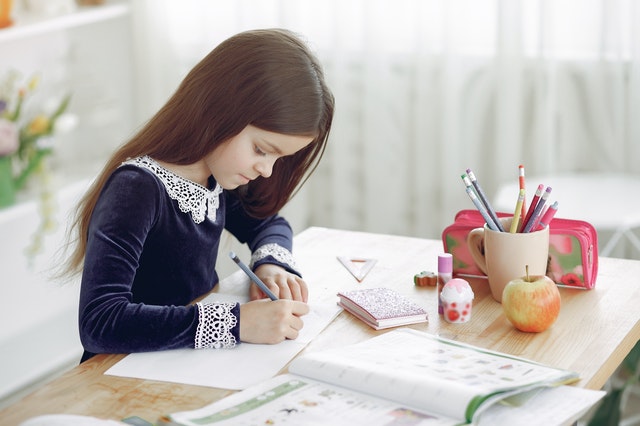 #3. Make or buy the right furniture
Getting the right furniture for studies cannot be over-emphasised. Please ensure to get the right furniture for your child's study desk. A proper chair and table with other utensils like a schoolbag holder attached to the side of the table, book stand and pencil and pen holder/stopper are part of the tools to put in place in your child's study area.
Ensure to buy an adjustable table and chair that will grow with your child as he or she schools. If you can, it will be a great idea to make this sort of furniture together with your child.
#4. Make the environment great for the purpose
The next thing to do in setting up a study desk for your child is to make the environment great for the purpose ­–which is to learn. Since the window side is preferable, you can have a small plant by the window to make it as natural as possible. Hanging the family photo on the wall or having it on top of the table can also be a tool for encouragement.
Apart from studying, let the child feel the family's presence while learning. This can motivate the child to want to study more or better and achieve great things for himself and the family at large.
Ensure to have a table lamp on the table for night time studies or reading.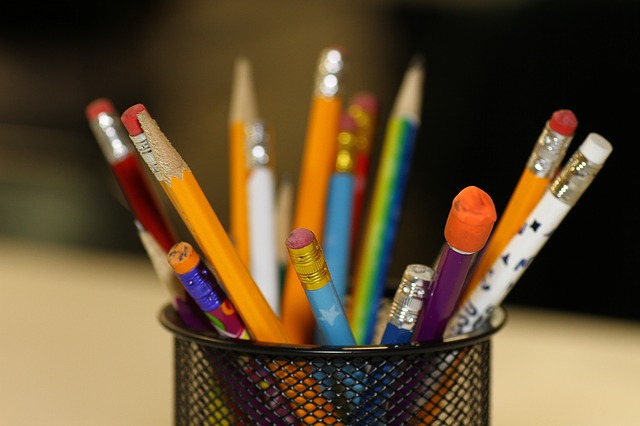 "It doesn't matter if you live in a house, hut or apartment, what matters is that they understand that this desk or area is where one studies or does homework.

"
#5. Make sure they use it often and for the purpose
Make sure your children use their study desks for study purposes. But, of course, you wouldn't painstakingly set up a desk only for your child not to use it. Instead, ensure they do use it. Sometimes, when they feel like using others areas in the house, allow them, but let them use their study desk more.
This point is not to make you to be strict about the study process, no, it is to make them enjoy the study desk put in place for them.
You can teach your children while they are seated on their desks or co-study with them to make them understand the purpose even more.
When it comes to learning, especially for children, having the right tools and being in the right environment, such as a study desk, can go a long way in improving their study lifestyle. Set up a study desk for your child and indirectly encourage him or her to read and excel academically and otherwise.
Let's continue to dazzle while raising our children.