Here, I present my exclusive conversation with Ms. Lucy Ijeoma Ekpo, the CEO of Cinistaste N Treats - a food creation company. I believe there are good lessons to learn from this interview report.
Amongst other insights shared, Ms. Ekpo highlighted in this interview that maintaining adequate nutrition can keep your family healthy and improve the total well-being of your family.
Let's go...
Q: Please introduce yourself to the Dazzling Insights Blog audience.
Thank you Ijeoma Silas, my namesake. I am Ijeoma Lucy Ekpo from Imo State, Nigeria. I am a wife, mum and I'm passionate about health and everything nutrition! I studied Zoology in the prestigious University of Ibadan in Nigeria. I also have a Diploma Degree in Child Nutrition and Cooking.
I love good food and cherish experiencing different cultures and their delicacies. [Ijeoma Silas: I am already salivating. Sorry, for the interruption, continue…].
Thank you for the invitation to talk about my passion to your teaming audience across the globe. I am truly honoured and I appreciate what you are doing in creating an atmosphere where people can relate with each other and share insights on what works for them on family issues, relationships, raising children, et al.
Q: What do you think of a family?
I think family is one unit that connects people of different backgrounds and religious views together. Family helps in nurturing and shaping one's persona. I love the bond created in a healthy family. Understanding this has helped me choose the kind of partner that would understand my values.
Subscribe to Dazzling Insights Blog
You will be notified as soon as a new article is published
"...I subconsciously understand that what I put into my body has an overall effect on my well-being."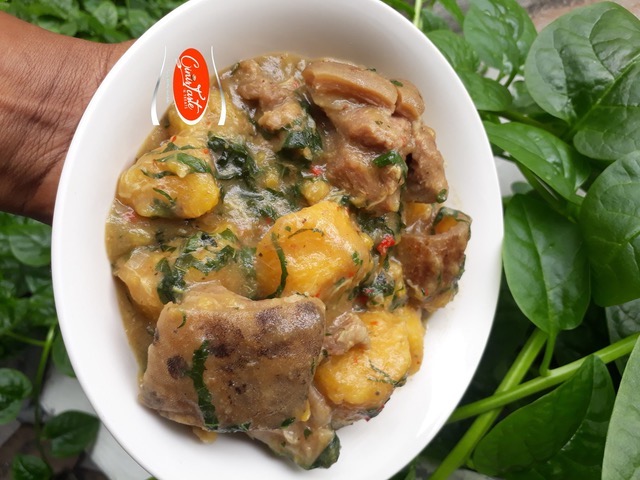 Q: What motivated you to develop a passion for food and nutrition?
Family nutrition is one key aspect of my life that I have always worked on right from college into the university. I remember back then my mum would wake up quite early to make breakfast and pack school lunch set for my siblings and I. She was not a fan of buying food from food vendors that she didn't trust.
I grew up in a community that carbohydrate-rich foods were the staple of the people. These were also the dominant food that were readily available at the food vendors. My mum was an advocate of balanced nutrition and healthy living.
My mum would go out of her way to make sure that we had protein (soya milk and its derivatives) and loads of vegetables to balance out the carbohydrate laden food of the Nigerian staple. She made it a point of duty to inculcate that sense of healthy eating into my siblings and I, so much that, we were tagged "Everything Soya" by friends and associates (laughs).
This was, I think, my main source of passion for food and nutrition.
Q: To what extent did your early childhood experiences shape your passion for food generally?
My childhood experiences that I mentioned before moulded my passion for healthy lifestyle and food choices over the years. This is not to say I don't indulge or eat what I want, but I subconsciously understand that what I put into my body has an overall effect on my well-being.
When it comes to family nutrition, as a mum, I always try to get the best meal options available for my family and incorporate a lot of fruits and vegetables into our meals.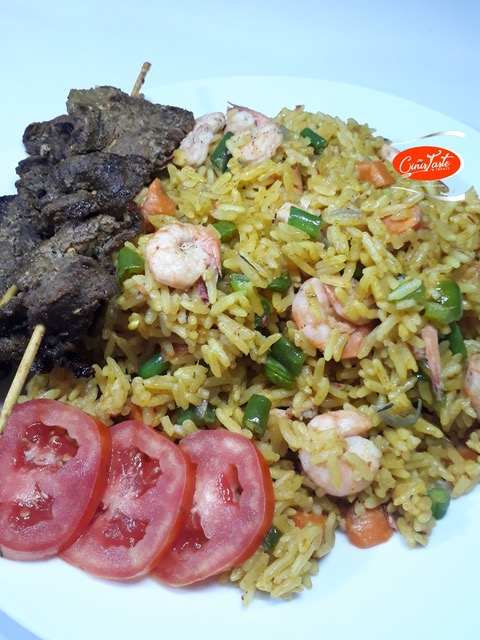 "...I believe that parents can help their children and young ones make the right food choices as this will be a solid foundation to their life-long health."
Q: Can you give us an example of how to enhance nutritional quality of any food?
There are several ways of preparing a particular food to enhance its nutritional qualities. For example, yam - which is a big staple in the Nigerian diet, is usually eaten with a tomato-based sauce. However, this can be spiced up with a varied vegetable sauce alternative using simple ingredients.
Recipe: To prepare this sauce alternative, add a little vegetable oil and sauté mixture over low heat, add some chopped veggies, onions, cooked chicken or beef (depending on what you prefer or if you are a vegan, ignore this aspect) into the sauce and use it to eat the yam. This type of sauce has adequate nutritional value which can help to boost the immune system and give the needed vitamins and minerals for the body to thrive well.
There are so many new ways to transform everyday food into exotic and mouth-watering dishes that appeal to the eyes making the palate crave for more.
Q: How do you think families should approach nutrition?
Families should approach nutrition with an open mind, be willing to try new meals and meal combinations. One food type can't and won't give the needed requirements to sustain the body. See it as feeding the whole body not just your tastebuds. When one ignores balanced nutrition, the body will suffer, and this can result in a serious health challenge.
Q: What would you want your audience to take home?
I would really love to see families embrace varied meal options while increasing the nutritional value of each food with added fruits and vegetables. Go for tasty, fun and nutritious meals. These are my watch words at Cinistaste N Treats.
Please watch out this space for our follow-up articles on "Practical ways on how to maintain an adequate nutrition for a family" and "Dangers of poor dieting on a family".
A healthy family is a dazzling family. Let's dazzle together!
---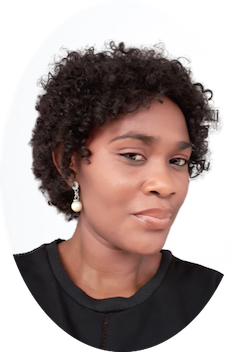 Mrs. Lucy Ijeoma Ekpo is passionate about food and everything regarding nutrition. She has a BSc (Zoology) and a Diploma degree in child nutrition and cooking. Lucy loves exploring new culinary tastes.
Mrs. Ekpo is the CEO of Cinistaste N Treats - a food creation company based in Nigeria. She started a food page to show and encourage people to appreciate diverse meals despite their origin. She believes that making the right food choices is a solid foundation to life-long health.