Losing a sibling can be very traumatic. The pain you feel when someone you share your bloodline with passes on is indescribable. The loss of any family member, be it one's parents, grandparents, cousins, or other relatives, touches the heart in a very special way. It feels like a part of you has been dissociated from other parts. So, you are compelled to learn to heal, move on and cope without that part (the deceased).
Also, funerals are a form of life celebration that helps people to say their goodbyes. The loss of a loved one is saddening and can also be very stressful. The emotional crises one goes through during such a period can be overwhelming.
One thing is to lose a loved one with you being around, and another thing is for such to occur when you are not there. It is not easy to cope with this sort of scenario when it comes to loss. You will grieve and then mourn their loss, which is totally normal. These processes require time, and understanding this also helps you deal with them and subsequently move forward.
When a death occurs, a wide range of emotions run through one's mind. And if you are far away or distant from your loved ones during the period, it makes coping with it quite difficult. Our reactions to this emotional crisis are dependent on so many factors such as our relationship with the deceased, and/or circumstances surrounding their death, especially when it is sudden or accidental or even expected.
However, it is more difficult to lose a loved one and not have some sort of closure. The closure here involves not being able to attend the funeral due to extenuating circumstances beyond your control. Some people sense their healing start after saying goodbye through funeral or cremation. You can learn more about dealing with the loss of a loved one here.
Whichever case it is, here are some tips to help you cope with your loss from a distance: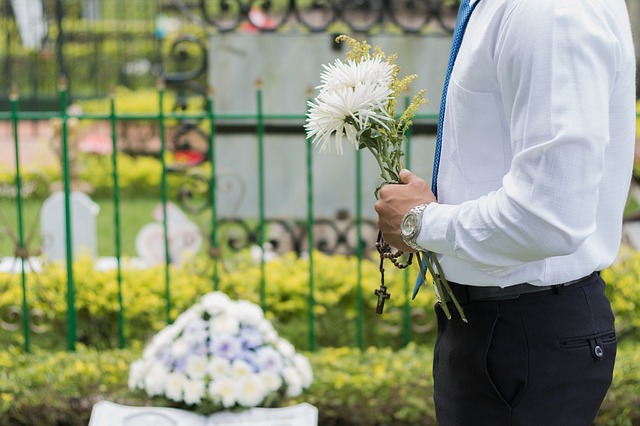 #1. Take some time off to grieve
It is a difficult time, and you need your mental health to be in good shape. Allow yourself some time to grieve and mourn your loss. Inform the authorities you need permission from and excuse yourself for some time. Set aside time to acknowledge your loss and also to come to terms with it.
In some cases, attending the funeral or memorial service of your loved one won't just be possible even if you wanted to. You may be living in another country, be physically unable to attend, have some financial challenges, or it could be some other valid reasons apart from distance, timing and cost. Remember, it takes only time to fully absorb the impact of your loss, especially in a situation where you are far away.
Subscribe to Dazzling Insights Blog
You will be notified as soon as a new article is published
It will also take time for your pain to ease. It is only when you pull yourself together after a while that you can move forward. Pay your private respect and hold your private memorial. This can be done on the day of the funeral or on another day that is more convenient for you.
I was in another country when I got the news of my sister's demise. I took time off to mourn my loss. This period availed me the opportunity to reflect on her life. Her memories and legacy comforted me, and I was able to move forward. Time sure heals even though the scar remains. So, please take some time off.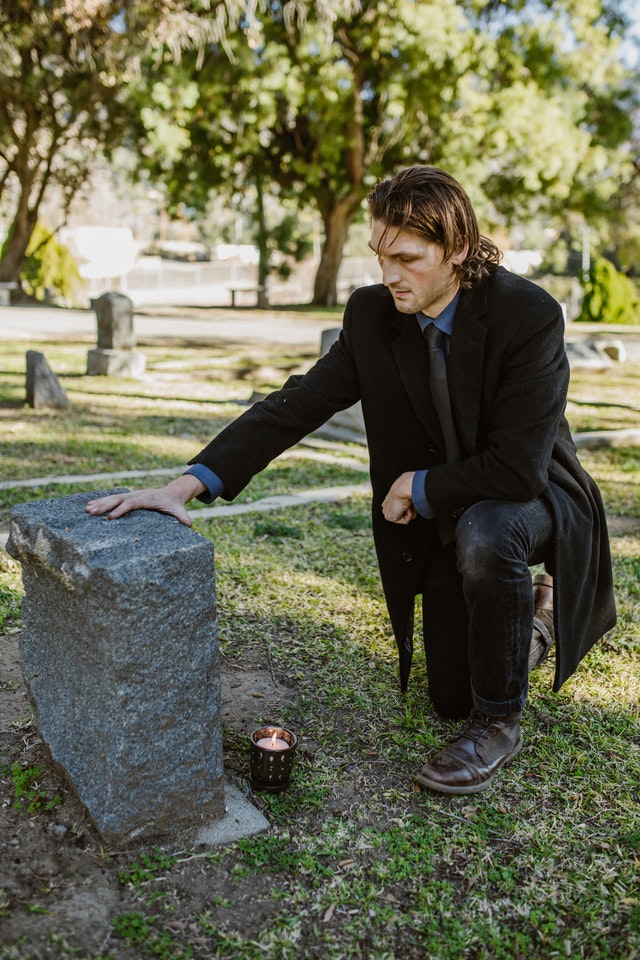 #2. Connect with your family
Life is precious, and death indeed has a way of reminding us how precious life is. Connecting with your family via audio or video calls or some other means, unites the family and strengthens the bond between each of you. Take solace in each other. It is not a time for disagreements or blame games. Together you will go through the mourning and help comfort each other.
You are not alone, so don't isolate yourself from your loved ones. The fact that you are not with them during the period of bereavement shouldn't make you bitter or guilty. Reach out to them and get the comfort you need to move on and forward.
If the deceased family does not properly know you, it might be a nice time to just connect with them and send your condolences. You can send cards, money or any other form of assistance. Knowing that they are not alone and that some other people out there also misses their loved one can be comforting.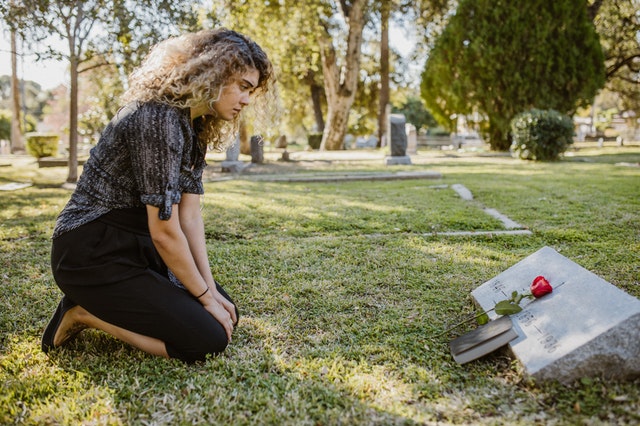 Connecting with your family actually goes beyond loss. It should be a way of life. Death has a way of reminding us that we have not gained immortality yet. Everyone will die, but the time, location, and how is what we don't know. Connect and cherish the times that you share with your family. It is by doing so that you build memories that will live with you when any member of your family passes on.
My father-in-law came to spend some time with us. He just wanted not only to see us but also to be around us for a while. This turned out to be a two-week period that I will not forget in a hurry. We had fun, and he spent time playing with his grandchild and lots more. Barely three weeks after he left, I got a call that he had passed on. Even though he was sick and his health condition was deteriorating rapidly, he still made out time to bond and connect with his family. Let your heart be with your family. Connect with your family.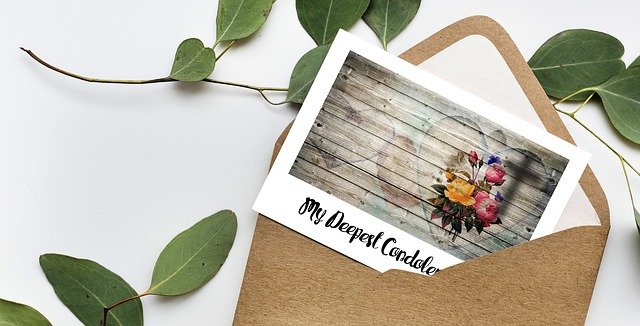 "One thing is to lose a loved one with you being around, and another thing is for such to occur when you are not there. It is not easy to cope with this sort of scenario when it comes to loss. ."
#3. Share in the burden
I am not a huge fan of spending so much money on funerals. Money should never be an issue in how you say goodbyes to your loved ones. Moderation should be the key. Instead of spending so much money on funerals, the family can channel the resources to a more profitable course.
First, consider the future of the family and then what the deceased would have preferred. Two siblings of a family I know later agreed that they overspent in their loved one's funeral. Their loved one would have preferred that money going into charity than lavishing it the way they did.
The important point here is for you to participate in what is going on and support your family. If you are financially buoyant, you can contribute to the funeral, and if you are not, it is still very okay. Share in any way you can. If you are skilled in some stuff that would be needed, then bring it on. Doing so won't only save the family some money; it would also bring some sort of closure to you and the rest members of your family.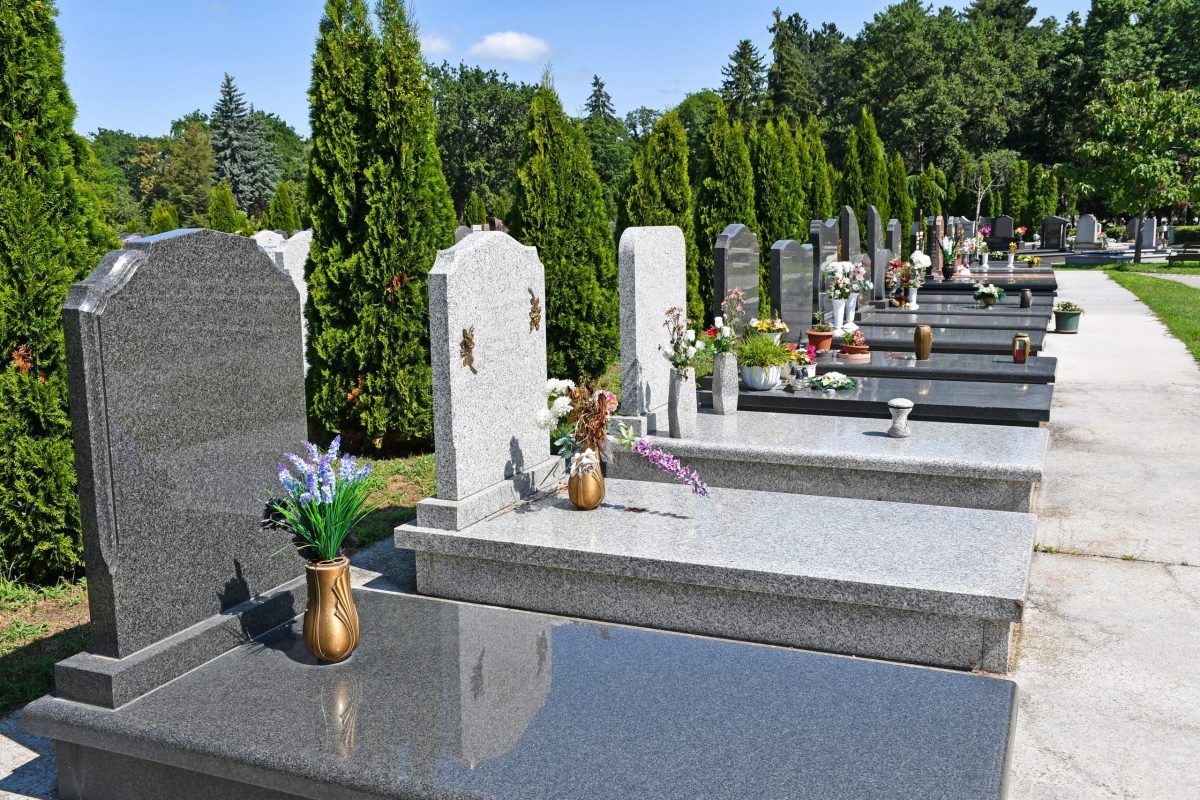 You can also try to order some basic things like food or water or any other item you think your family will need this period to be sent to your loved ones to help them cope.
Death of a loved one creates a vacuum no one else will fill. But love is stronger than death. When you walk in love, you will never be alone. It is out of love that you say goodbye, mourn from a distance and also regain yourself to forge on in life. The sweet memories of the deceased will then accompany the journey of your life after the death of your loved one.
Draw strength from the memories of the deceased, it strengthens you. Just remember that you are not the first to lose a loved one from a distance, and you will most certainly not be the last to do so.
It takes a lot to cope with the death of one's family member from afar. I hope you cope well with the loss of a dear one from a distance!
Are there other ways you think one can cope with the loss of a loved one from a distance? Please share your insights in the comments section and let's discuss.
Let's continue to dazzle knowing that our departed loved ones are in a better place!