Childbirth is a unique experience for mothers. The stress, pains, and discomforts that are associated with pregnancy and post-partum, often makes it hard to bear. But it's a memorable experience. For a first-time mom, it is a complete shift in life and expectations. It is simply the beginning of a journey full of tough rides, but one filled with so much love and sacrifice.
Below is my story, challenges, and testimony. I hope this helps and strengthens other first-time moms or would-be moms, already moms and women in general.
I would encourage would-be first-time moms to get a medical doctor that can support and encourage them throughout the process. At first, my doctor was not encouraging enough. Also, having a second opinion sometimes can be very helpful. For example, I got a report from my doctor that I wouldn't be able to birth my baby, but another doctor's report stated otherwise.
It was a beautiful Saturday morning, I felt unusual and while still trying to figure out what was going on – the pain came. It wasn't unexpected; hence, I knew this was it. With faith in God's word and his lovely promises which I strongly embraced, I groaned and travailed in pain. My daughter (blessed seed), who was very much in a hurry to enter the world, came out strong and healthy after four hours of labour. I am super thankful to God for this blessing.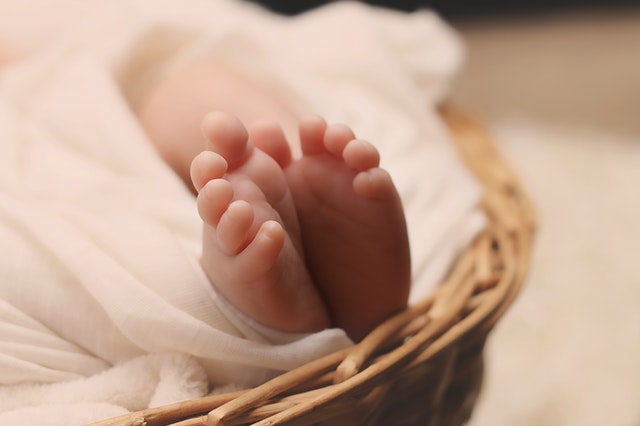 I was overwhelmed with the joy of motherhood. Family and friends were so excited at the arrival of my baby. Yes, baby rocks, but a first-time mom's life might be a little rocky with everything not ever going to be the same again.
The initial challenges with breastfeeding, sleepless nights, proper self-care to get my body back to shape, household chores, and others can be extremely overwhelming. Adjusting to your new role as a first-time mom adds unbelievable stress, especially when family and friends that could have assisted in any little way are very far from you. Read this beautiful and helpful article on 'Things to consider when raising children outside your home country'.
Some of the challenges a first-time mom faces in the first year of becoming a new mom include:
Subscribe to Dazzling Insights Blog
You will be notified as soon as a new article is published
1. Initial difficulty with breastfeeding
After giving birth to our child, the first natural assignment is to feed the baby. Then, I realized that 'breastfeeding' is much more than a word. It was new to me because this is a task that I have never practised – this sounds funny, but then, how could I have practised it (laughs).
Yes, you might have been taught during ante-natal classes, but when you are in the real situation, it is a new thing entirely. A nurse showed me how to hold the baby and breastfeed. I tried to do just as I was instructed, but the breastmilk wasn't forthcoming, and the baby cried out of hunger.
At this point, having my mother around was my greatest desire as my appetite increased greatly, and I craved for a popular meal that is served to new mothers in my home country. According to my folks, there is a particular soup that would have enabled my breastmilk to flow easily.
Having no one around me, I instructed my husband to prepare the native soup. Unfortunately, my mother couldn't visit us during the childbirth/nursing period. It dawned on me to face my responsibilities and overcome the challenges of motherhood.
"Yes, baby rocks, but a first-time mom's life might be a little rocky with everything not ever going to be the same again."
2. Childbirth recovery
Recovery after childbirth can be as difficult as childbirth - whether it is natural birth (vaginal), episiotomy or via Caesarean section. Everyone who delivers naturally can experience some perineal pain after birth, which unfortunately is likely to be compounded if the perineum was surgically cut.
Just like in my case, I had an episiotomy, and I was sore for a while. After the stitches, it was hard to sit, walk, use the restroom and so on. The wound from the episiotomy took about 14 days to heal.
It was necessary to have some rest, but I couldn't do that because I had the baby to care for. So, I just had to bear the pains and take care of the baby. Breastfeeding the baby day and night, and could barely sleep for a couple of hours in a day.
3. Coping with baby's colic
Colic can start a few weeks after birth. My baby's colic started after three weeks of birth. She frequently cried for no obvious reasons. A colicky baby is also a healthy baby even though they cry as someone who is in pain.
My baby had some difficulties in pooping due to the colic. It took about 3 to 4 days before she could poop. She only showed some relief from the symptoms after passing out gas or having a bowel movement (pooping).
When I met her paediatrician, he prescribed some medications which only offered a little relief for some hours after ingestion. Before she poops, I had to insert the medication into her rectum. After a few days, the doctor advised me to worry less of the colic because she will outgrow it after some weeks (or in a few months). And she did.
Being a first-time mom, I sought counsel from my mother and other older moms to help with the situation. It was so exhausting trying to calm the baby down. I got an idea of massaging the baby with warm water and oil. I found this helpful, and by the time she clocked four months, the colic stopped, and that was when I started to sleep for at least 2 to 3 hours at night.
Note: not all babies have colic.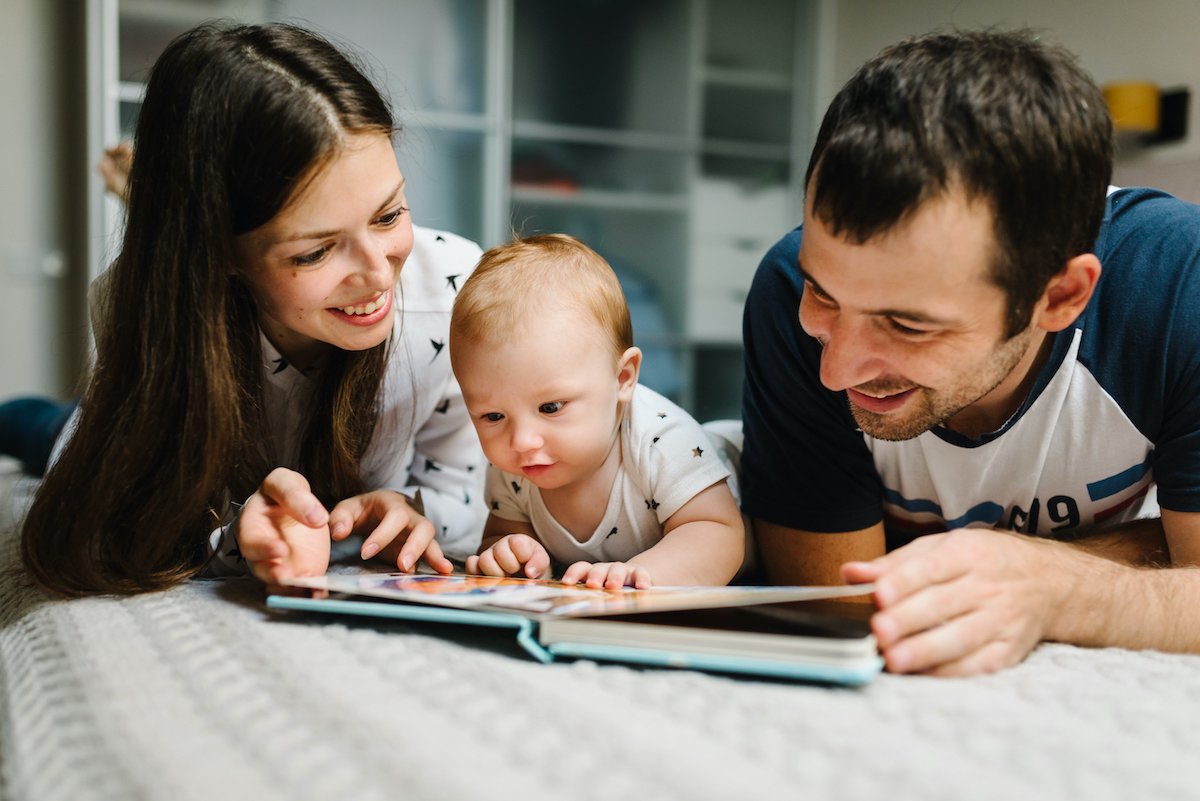 "You have to learn to completely adjust your priorities, schedules, relationships, and goals. It is all about having a mindset of sacrificial living to your family."
4. Time management
Managing time is one of the most difficult challenges to strive with. Whether you choose to go back to work or devote all your time as a stay home wife/mother, you will discover that you have less time for yourself and the things you liked doing when you were not yet a mother.
Most of your activities as a mom would be replaced with childcare, breastfeeding, house chores, and so on. Most times, you can't explain how the whole day went by without you achieving 'tangible' things besides childcare and chores.
To cope with this new way of life, you have to schedule your day-to-day activities, doing the most important things, and leaving the rest for the next day. Manage your time properly and ask your husband or anyone around you to help you achieve some of your plans/goals where necessary. When it is very tight for you don't be afraid to ask for help from your friends too.
5. Sleep deprivation
If you are the type who enjoys sleeping as a hobby, take it to heart that you are going to lose it. During the first few weeks/months, the baby will spend his/her days and nights eating about every hour. You can barely get a good sleep of a few hours, and this may lead to weakness, headaches, depression, memory problems, confusion, etc.
In order to manage disrupted sleep, try to sleep whenever you can. Once the baby sleeps, join him/her to catch some little rest.
As beautiful as having that little creature is, parenthood is definitely not smooth and easy. The first year of a child's life is probably the toughest because you don't know what you are doing, and there is no 'personal' experience to fall back on.
When it seems that you are getting acquainted with a particular phase of the baby's growth and development, a new phase sets in. Every month comes with a whole new set of challenges.
In conclusion, becoming a mom or a parent for the first time is an ultimate shift from self-centred living to selfless living. You have to learn to completely adjust your priorities, schedules, relationships, and goals. It is all about having a mindset of sacrificial living to your family.
When all is set and done, you will be glad you did it. Let's continue to dazzle together!
[This article shares personal experiences and advice from the author. Do not take any suggestion here as direct medical advice. For medical advice, please consult your doctor. I hope first-time moms will find this article useful and encouraging to face first pregnancy, child birth and raising their children. Also, I encourage you to share your personal stories, it will help other moms to dazzle even as they raise the next generation superstars.]