The life of a woman is an interesting one. Very very interesting, yet demanding. Especially a woman that chooses to be responsible. Being responsible could mean having a career, raising a family, or doing both. Having a career could be accomplished either by being employed or self-employed, whichever one chooses, requires commitment, hard work and focus.
Further, raising a family could be with children and husband or the absence of one of the two components. In my case, I: am gainfully employed; run two businesses in different lines of service delivery; am married with the two components fully present.
I am blessed with the abundance of the activities that comes with being a woman, a professional and a mother. It is a blessing because of the joys that accompany being all. This is not to say there are no challenges. In fact, part of being a woman is to master challenges and thrive through them. Challenge-free life is not realistic. So, mastering the challenges and making life happen despite the many obstacles is a move in the direction of success. I would discuss the main challenges I face in the course of being me in my daily life, wearing my different functional caps.
Time Management
Twenty-four hours a day is not enough to wear the functional caps of a mother, wife, entrepreneur, employee, daughter, sister, friend and acquaintance. However, my love for reading has helped me learn some concepts on time management. One of such books is Stephen Covey's Seven Habits of Highly Effective People. In this book, there is the time management matrix, so I focus my energy on quadrant II, that is, activities that are important but not urgent. When I get that right, I am able to reduce the time spent on quadrant I activities (important and urgent), especially the ones that are within my control. I will leave you to find out the details of the time management matrix of Stephen Covey.
I also set my task daily. I don't just make mental notes; I write down my tasks and priorities daily. This activity has helped me tremendously to keep my cool in the face of multi-tasking.
Subscribe to Dazzling Insights Blog
You will be notified as soon as a new article is published
Work-Life Balance
Achieving a balanced life has not been easy, especially because I like to give my best in all that I do. I don't want to be a mediocre in my personal businesses, not even on my paid employment, neither do I want my home to suffer. Therefore, in the process of trying to give my best at all times, my personal life suffers. Most times, I don't have a "ME-TIME". You would agree with me that a "ME-TIME" is paramount for a sound mind and continued growth. So, what do I do? At critical moments when I feel exhausted, I drop all activities and rest. I call it resting, but that's my personal time for physical grooming, watching that movie and reflecting on the self-journey.
"

Continue to learn and unlearn. Understand what is best for the current times, in terms of technology, software, attitude, behaviours and the markets.

If you live in the past, you are dead to the present. So, how can you thrive in a world that you are dead to?"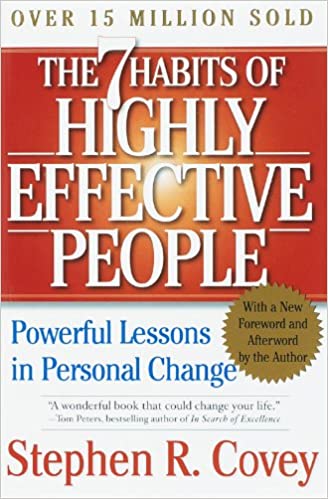 Also, as a point of responsibility to myself, I do not go on two consecutive nights without a sound sleep. In other words, if I work all night on a Monday, I ensure I sleep on a Tuesday night. The most hours of sleep that I get on a day that I choose to indulge myself is 5 hours.
Importantly, I am very keen on physical fitness, and with my busy schedules, the only way to achieve that is by making it a lifestyle. Every day, I control my food portion and take green tea. More so, I avoid junks and fizzy drinks like a plague.
It might be worth mentioning that I am only functional because I put the people/things/activities that are most precious to me first and mostly a part of my life, even while I am at work. Examples: My tea mug is as important to me as my pair of shoes. I make sure I either call my husband or send him a chat before any meal, even when I am at work. I choose not to outsource some critical parts of my children's care because I want to be a part of their growing-up years. So, I bath them by myself, I prepare their meals daily, early in the mornings, I drop them with the childminder (or School) by myself, and I put them to sleep by myself, regardless of how late (trust me, those kids cherish the moments).
Finances
My personal finances suffer too because I spend the money as I earn it to ensure things are in order, just to accommodate my busy life. I spend any amount to buy comfort for my kids, for them to keep growing intellectually, socially, emotionally and physically. I also invest a lot in myself and my work. I am either paying for a course or a software to enhance my work and output.
Managing Relationships
Maintaining a cordial relationship with my family, friends, clients, colleagues and acquaintances is also a challenge, but I keep pushing to be at my best. My kind of work requires a lot of solitary hours, therefore, keeping communication alive and managing relationships sometimes suffer.
My clue is that I choose to be cordial and respectful at all times. I am quick to apologize and offer any help to gain some points in the emotional bank account of the people in my life. Any opportunity is perfect to be good. So, embracing kindness has helped me to find favour and gain instant understanding and forgiveness, where necessary.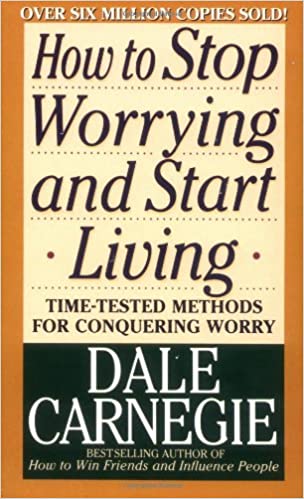 "Over the years, I have learnt to master my emotions and live a day at a time. I have also learnt to cast all my cares on God, do my best and pray hard. Whenever I have concerns, I just take a deep breath and live a day at a time."
Building My Spirituality
Long before the COVID-19 Pandemic, I had stopped going to church. Instead, I use Sunday as my home day and time with my immediate family. Sunday is my day with hubby and children. That day that I cook the meal that makes everyone happy with mummy and wife is a Sunday. That day that I make it right with my parents as their last born and gentle daughter is on Sunday, when I put a call through. Sunday is the day I check my wardrobe and put it in order for the new week. It is also my planning day.
In all of these, I have drifted from the religious norm, as expected to not forsake the gathering of believers. However, I have found more peace in fellowshipping online and nurturing my personal relationship with God. When in the kitchen, I join the live stream of my favourite church in London. I also replay any recent programme as I sleep off in the dead of night. More so, as a responsibility, I choose not to close my eyes to sleep without reading a chapter from the book of Psalm or Proverbs of The Holy Bible. No doubt, those two books are my favourites, and I am most vast in them.
I carry God in my heart, and I try to live my life as a practising Christian. My life became easier the moment I started putting God forward in all that I do. I put God forward by praying at every opportunity (it could be a sentence or two of prayers), acting with the consciousness of being a Christian and maintaining peace with all human. I made all these my lifestyle, so I don't plan a separate time for these activities. The same way I do not plan for time to visit the convenience or time to sneeze and cough. I take precautions as expected, but I live naturally, as well.
My Fears
Sometimes, I am afraid of failure or not being at my best just because I am given to many activities per time. There's the fear of having a subpar performance. Fear of failed relationships. Fear of getting overwhelmed and reacting unnecessarily.
Over the years, I have learnt to master my emotions and live a day at a time. I have also learnt to cast all my cares on God, do my best and pray hard. Whenever I have concerns, I just take a deep breath and live a day at a time. From Dale Carnegie's book, How to Stop Worrying and Start Living, I learnt that many of the things we worry about would be taken care of by time. Most issues of concern will never happen in reality. Just give it time and be yourself. I also cherish the scripture that says, "He gives his beloved good sleep". Whatever that means, I interpret it as: when I am in God's care, I have peace of mind. There is nothing to lose sleep over, except work and deliverables.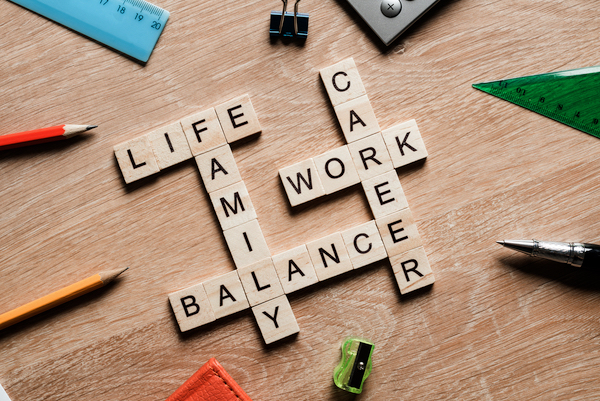 My Words of Encouragement
My words of encouragement to any person reading this piece would be to put God first in all you do. Discover yourself for yourself (the question of identity: who are you? What's your purpose?). This way, you will be able to prioritize and blend your daily activities with the things that are most important to you. If you do this, you will not be frustrated or filling unfulfilled.
Importantly, what will be will be, but if we choose to live every moment right, most likely, our day will be right, and it goes on like that. I am not ashamed to tell people that I am a Christian because I love Christian values. With those values, I live right and fulfilled. This is centred around loving your neighbour and loving God, the creator of mankind and everything on Earth and beyond. If you love your neighbour, you will not steal from your neighbour neither will you misappropriate funds in your care for selfish reasons and so on. If you love God, you will fear God and be good to God's creation. In other words, being self - disciplined is non-negotiable in all of these and please do not under-estimate the power of prayers and planning. Especially, the prayer of the righteous and a well-thought-out plan.
Manage your relationships. There is fulfilment in people not in things. Treat people the way you would like to be treated. The way of the world is wicked, there is no doubt about that, so it is profitable to seek God's wisdom in dealing with people and importantly, always check your intentions to ensure they are right at all times. If there is a human nature that should be put under check, it is greed. Watch out for greed, fight it with great determination.
Importantly, seek knowledge and understanding; a lot of these are hidden in good books or e-books and journals. Take advantage of the digital age, which has made life a lot easier. I tell you, if you find anything or activity difficult, it is because you have not considered the easy approach to it, especially in this globally connected age.
Continue to learn and unlearn. Understand what is best for the current times, in terms of technology, software, attitude, behaviours and the markets. If you live in the past, you are dead to the present. So, how can you thrive in a world that you are dead to? Always consider your opportunity cost before making a critical decision.
To conclude, I will describe how I find time to put this piece together. As I write, I have my second daughter attached to my back with a wrapper, and as she is sleeping, I am on my knees with my laptop on top of a pillow and my pillow on my couch. Sometimes, it takes that much to get my tasks done. By the way, I requested for two-weeks to work-from-home, so as to attend to some pressing domestic issues. This day is in the second week of my 'flexi-work' time. Be happy. Always.
Let's keep dazzling together!
---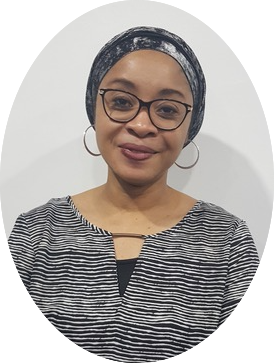 Mrs. Gbemi Ibrahim is a human resources management professional, writer, editor, and fashion enthusiast. Her experiences span the banking, telecommunications and non-governmental (think-tank) sectors. She is the founder of VickibraH, a hub for writers, editors and TEFL teachers.