Being a grandparent is an awesome blessing that is unquantifiable. But it comes with some responsibilities. These roles, if played well, transcend generations. Grandparents are always super excited to see their children's children. Are you a grandparent or an elderly family relative? Read on and enjoy this hearty note to grandparents and elderly family relatives.
I believe to be alive and be called grandparent is an honour to any human being. In my opinion, it is simply God and nature inviting you to take on the role of transferring invaluable virtues to your next generation, whom you have been privileged to see.
As grandparents, you witnessed the beginning of your family's posterity from the birth of your grandchildren. So, from the onset of this privilege, you should have plans of what you will leave as a legacy for your grandchildren.
Work together with your children, who are now parents, to prepare your grandchildren for their life's journey. Let your grandchildren run through life with lessons learned from you. Endeavour to make an incredible impact in their lives.
Some grandparents sometimes seem uninterested, burdened or disturbed by the presence of their grandchildren. Some also care less about how their grandchildren turn out. But this shouldn't be so. Please don't take the role of "grandparenting" lightly.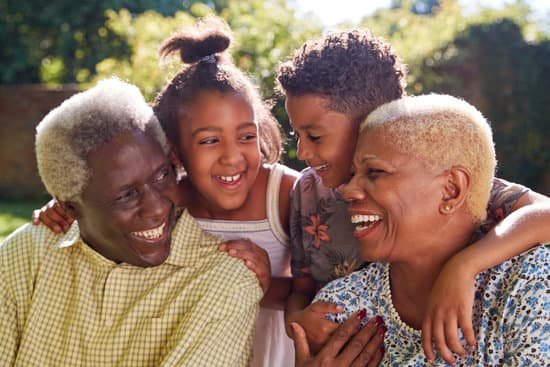 First, for you to positively impact your grandchildren's life, you have to be close to them. Spend a good amount of time with them. Endeavour to create a lasting bond between you and your grandchildren. It helps and also goes a long way in impacting their lives.
Here are some of the ways grandparents can impact the lives of their grandchildren:
#1. Speak words of wisdom to them
Wisdom is a principal thing in life. As grandparents, you ought to speak words of wisdom to your grandchildren and other young people around you.
Prepare them for their life's journey by showing them how to speak wisely. Let them know that what comes out of their mouths can either make or mar them.
Teach them to choose their words wisely in dealing with people, right from a young age. Mind you, your grandchildren are representing you and your lineage anytime they show up.
Raise them to exhibit grace and respect for themselves and others wherever they are, per time. They can only do this by wisdom. Speak the words of wisdom to them.
Subscribe to Dazzling Insights Blog
You will be notified as soon as a new article is published
#2. Teach them hard work and discipline
As grandparents, teach your grandchildren the dignity of labour. Show them how one can, through hard work and discipline, have a greater increase. Yes, they may see their parents working hard at the moment, but it's another experience altogether to see someone who had done it before and have retired well, and that's you.
Tell them through your experiences that there's no short cut to success, wealth creation and other good things of life.
Encourage them on any pursuit in life that they are struggling with. Show them the way out by pointing out similar experiences from your life's journey.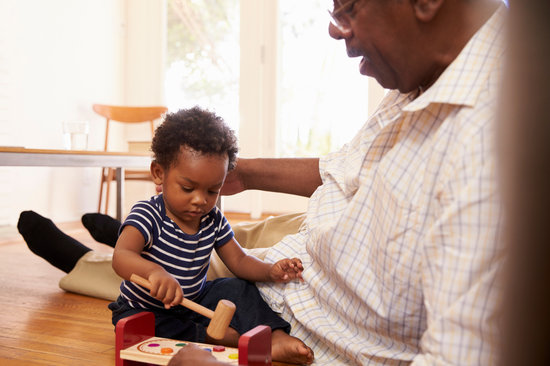 #3. Show them how to follow principles and order
Principles and order are among the top attributes one needs to learn quite early in life. Join your children and in-laws in teaching your grandchildren how to follow principles and maintain order in their lives.
Start by showing them how they can arrange their things, assign places to things, have a principle of keeping and returning things to where they belong.
Having a sense of principle and order at a young age will help your grandchildren in school, at home with their parents and wherever they find themselves.
#4. Instil love and your family virtues in them
Children first learn about love and other virtues within their family circle. Hence, as grandparents, you need to love them and also show them the true essence of love.
Love your grandchildren, but don't overpamper them! Brace them up and teach them your family virtues, cultures and traditions. See a great article on "Passing down ethical values and traditions in your family".
Great family virtues ought to be passed on to the next generation. Be part of that history by instilling love and your family virtues in your grandchildren. Do you have great family recipes, cultures or traditions? Pass them on to them. Lovingly teach and show them the way things are done in your lineage.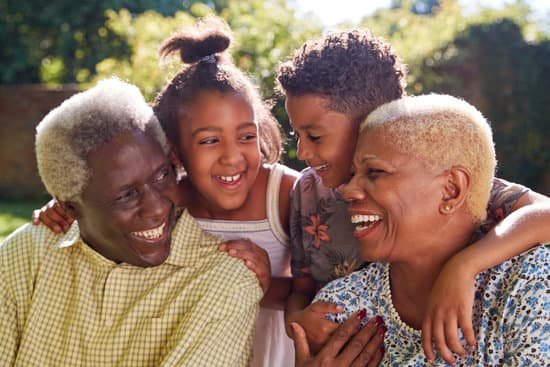 "Children who still have grandparents should cherish them and also share some granny's moments with other kids whose grandparents are no more."
#5. Teach them survival instincts
Before the advent of technology and other inventions that we have today, humans have been surviving. Endeavour to teach your grandchildren some, if not all, the survival instincts that you know.
Some teenagers (younger people) don't even know how to make fire with firewood to keep warm or cook. If you have grandchildren who don't know some of the basic survival instincts, please teach them.
Recently, in the cold and stormy weather of February 2021, some places in Houston, Texas, were out of power and gas for some hours and even days. Some lost their lives as a result of this power outage due to the extreme weather conditions.
Knowing some survival instincts will be great, handy and life-saving in unexpected situations such as this and others.
#6. Give them nuggets from your experiences
Experiences are great when lessons are learned from them. As grandparents, you have seen basically what life is all about and has to offer. You have garnered experiences over time in your walk through life. Therefore, it would be really valuable for you to share some of your experiences with your grandchildren.
Giving your grandchildren nuggets from your experiences will equip them with the needed knowledge to face life issues when they present themselves at different stages of their lives.
Your grandchildren will draw strength and inspiration from the nuggets you shared with them when the time comes. There's nothing as beautiful as remembering the wise counsel of one's grannies just at the right time.
Please leave them with as many lessons as you can before bowing out.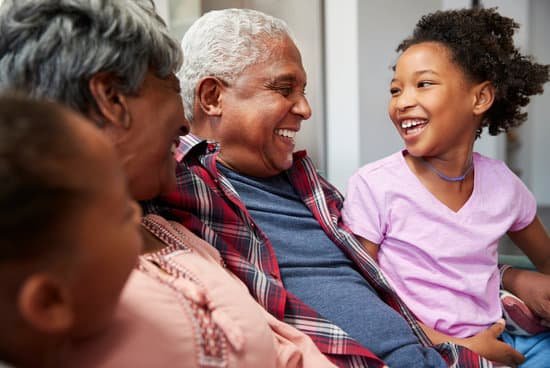 #7. Play games and have fun together
One great way to spend time with your grandchildren and impact their lives is by playing games and having fun together. In these times, teach them new games and watch them perfect them.
Part of the reasons children enjoy their grandparents are the fun times and the game times. Impact them positively and with new knowledge every time you meet.
You can follow them to their sports and have fun watching them play. If it's a game you're good at, spend time and teach them the tactics. It's all about family time, fun and learning from you.
#8. Teach them gardening and eco-conscious tips
Gardening cannot be over-emphasised in our current society. There are many unhealthy and synthetic foods that are detrimental to the health and well-being of human beings and the environment.
Some modern lifestyles are negatively affecting people, even children. Teach your grandchildren gardening and eco-conscious tips and habits.
Simply growing some greens in their backyards or balcony are a great way to learn how to grow their own food. Also, let them learn how to live with the environment in mind. This is good for the eco-system and our planet.
"Prepare them for their life's journey by showing them how to speak wisely. Let them know that what comes out of their mouths can either make or mar them."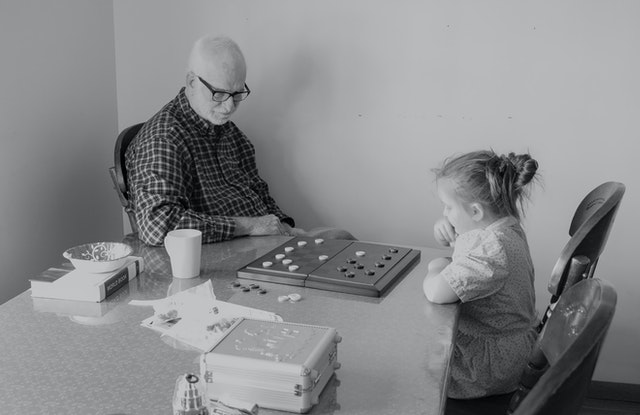 #9. Give them relationship tips
Children are great observers and are constantly looking up to the people around them for endorsements and nuggets in various things.
As grandparents, give your grandchildren relationship advice. You can do this by first relating well with their parents (your children), your spouse (grandma or grandpa), friends and neighbours.
When you eventually sit to counsel them on relationship issues, they will listen to you, knowing that you have practised what you are advising them to do. Simply put, let your words match your actions.
Sometimes, they might prefer talking to you about their relationship issues than to their parents. Leverage on this and give them sound but sincere advice and tips on what to do.
#10. Teach them to be themselves no matter what
One of the best legacies you can leave for your grandchildren is to teach them to be themselves no matter what. In the face of any contrary belief or negative pressure, they should remain who they are.
Teach them to stand strong and firm in their convictions and virtues, and avoid being tossed to and fro with any wind of doctrine or challenges in life.
Let them know who and whose they are in order not to fumble and fall. Even when they give in to such contradicting influence, help them to return to being themselves.
Conclusion
Grandparents are a wonderful set of people, and their grandchildren appreciate them so much. Children who still have grandparents should cherish them and also share some granny's moments with other kids whose grandparents are no more.
Grandparents tend to shower their grandchildren with lots of love, and that's very okay. Some grandparents also find it difficult to realise that their grandchildren are grown or are fast growing up —they still see them as toddlers every time. Whatever is the case, please realise that there's a lot to be done with your grandchildren and great lessons for them to learn.
Great life lessons which are not taught in school need to be learnt in order for them to succeed in life. Please pull up your sleeves and love them by impacting their lives through the above-listed points and some more.
Are there other ways you think grandparents can positively impact the lives of their grandchildren? Please leave your thoughts in the comments section. Let's continue to dazzle in our families.