It is the year 2021.
The world is still trying to get around the changes that the deadly COVID-19 has caused across the world, and here I am: a recent mom of two trying to make sense of it all.
Let me tell you a little story to put things in perspective:
I had a "huge" zoom call meeting coming up. It was a pitch for a new client, and my boss had practically begged everyone to ensure that they not only had good internet but also had a 99% level of silence. May I add that I got a pointed look from him at the silence part. I assured him that I had everything under control. That morning, I called my 4-year-old and had a heart-to-heart chat; actually, it was more like a knee-to-the-ground situation; with me practically begging her not to interrupt my meeting.
She obliged me.
For the moment.
We opened the meeting, and for the first 50 slides of the presentation, all was well. We were approaching slide 60, which is the slide I was meant to take when I started to hyperventilate. I just couldn't shake the feeling off that something was going to happen. I wasn't wrong.
"…So I'll hand over to my colleague Jessica so she can take us through the radio and TV scripts".
"Thank you. Oh, the first script is called …"
That was when the door slammed open, and my 4-year-old came in screaming, "MUMMY, THEY'VE TAKEN THE LIGHT" —I live in Nigeria where power (electricity) comes and goes as it wishes. No surprises there.
"Dear God, no!!!!!", I exclaimed with a 99% silence!
Maintaining a level tone, I kept on presenting, but beneath the screen, I was waving her away with all of my little might. After the meeting, both my bosses called me almost immediately warning me not to touch that child.
"It's normal", he said. "You're a mom with kids, and at that age, they don't understand boundaries yet."
Yes, I have amazing bosses.
But it got me thinking about moms with children who have all that energy with nowhere to channel it to. So, I'm going to share my honest to God, tried and tested tactics. Some might work. Others might not, but you won't know till you've tried them. So here they go:
Subscribe to Dazzling Insights Blog
You will be notified as soon as a new article is published
#1. Come to terms with all that energy
Your child is probably acting the same way any other normal child his/her age would act. They need to channel all this energy somewhere, and you are trying to suppress it. This is unfair to your little one.
The whole pandemic situation is terrifying to us adults, so imagine how your little one feels: away from school and routines disrupted. So breathe and accept that you have a live 'Duracell' battery of a kid running around in your house.
"You see, when you create a routine, especially with screen time, they know that they're only allowed a particular number of hours to watch their favourite shows on the tablet (e.g. iPad)."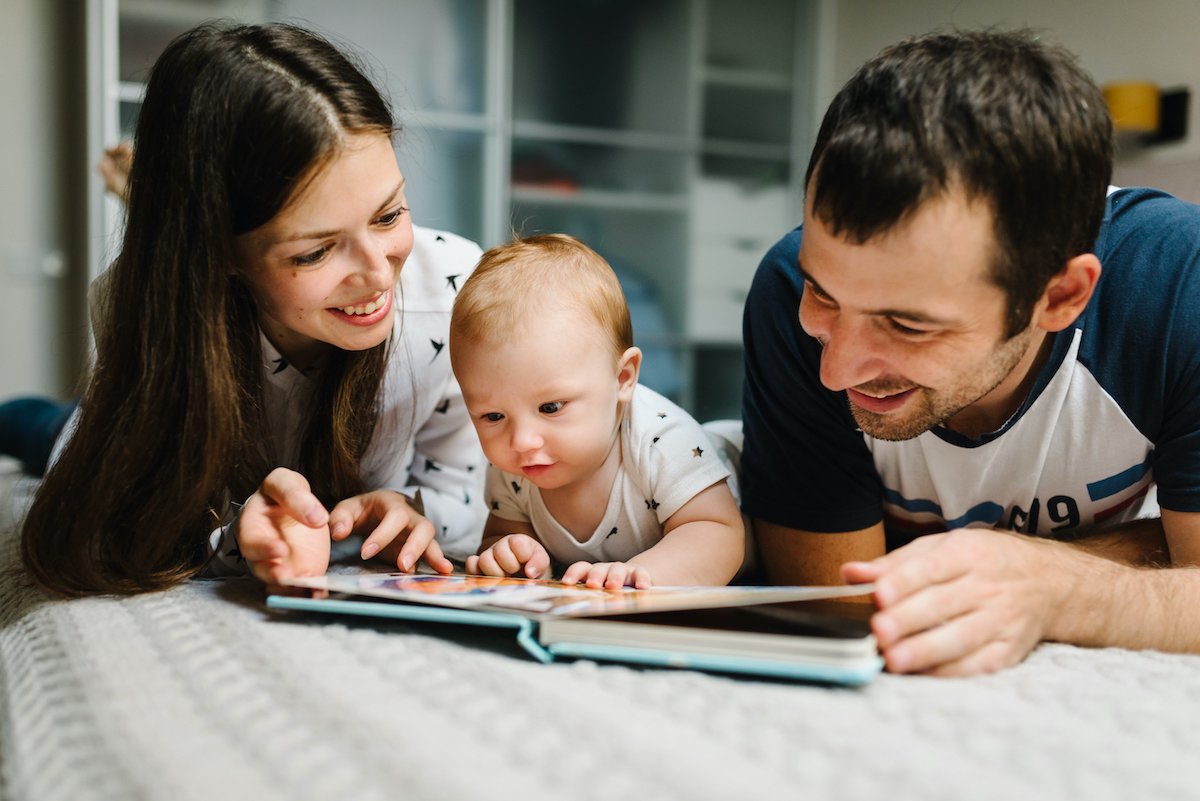 #2. Line up activities
This one took me some time, but it turned out to be gold. We created fun chores for the little one, she watered the plants, made her bed and tried to wash her underwear. We set out time for Bible stories where we dramatized the stories and the characters. Whenever we had the time, we sang and danced with her. These might seem goofy, but it was important for us to create a semi-normal environment for her, seeing that this was also a new experience for her.
It will take time, and it'll task you a little, but it'll be worth it eventually.
Oh, Nat Geo Wild on YouTube was particularly helpful too.
#3. Put those little helpers to work
My 4-year-old knows how to make pancakes. I mean, she's a little scared of going to the hot pan, but she has a basic understanding of the preparation process and is extremely proud of her egg cracking skills.
It's not an achievement by any standards, but it's enough for me to celebrate. She's also very curious, so I use the opportunity to teach her things that she asks me about.
She is also the chief diaper helper, which means that when it's time to change her sister's diaper, she organizes everything I need: clean diaper, wipes, diaper rash cream, and Mentholatum. She takes this role very seriously. She'll tiptoe into the room when I have a meeting and whisper 'Mummy, someone has done a boo-boo'. I'll give her a thumbs up, and sure enough, after my meeting, everything is arranged and ready for me.
"Remember, these little humans need patience, discipline, and lots and lots of love."
#4. Screen time is your friend
Yes, that goes against everything the experts have told you but how many of them have faced a pandemic, stuck at home with a four-year-old? Yeah, I didn't think so.
You see, when you create a routine, especially with screen time, they know that they're only allowed a particular number of hours to watch their favourite shows on the tablet (e.g. iPad). Plus, you can manage the content: games today, shows tomorrow, activity apps the day after. Again, it doesn't happen just like that, but with time, they'll stick to it.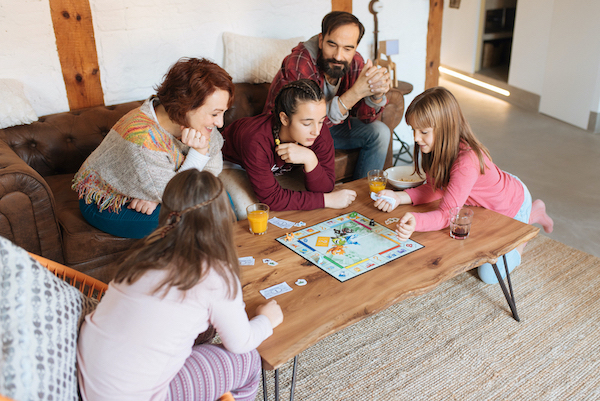 #5. Document their hilarious shenanigans
At least that's what I did. You know how some toddler's random comments have you rolling on the floor with laughter. Well, I couldn't help but share my experiences. So I signed-up for an Instagram Page @mom_toons and started illustrating: a great outlet for me and an opportunity to bond with the little one. Win-win, no!
That's all for now, folks. Remember, these little humans need patience, discipline, and lots and lots of love. Good luck! Let's keep dazzling as we raise our toddlers.
---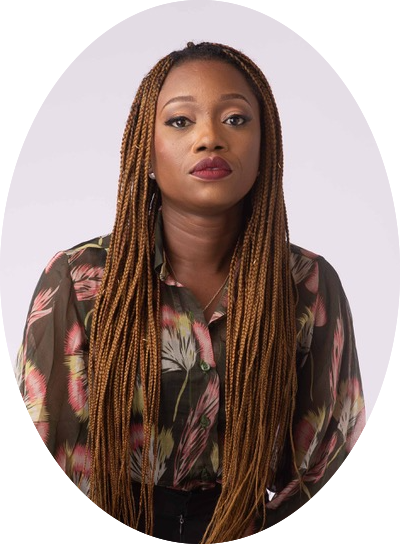 Jessica Iwayemi is a professional copywriter. To some, she is known as Mummy, and to others as Babe, Jess, or Madam (take your pick).
As mentioned, she works in an Advertising Firm as a copywriter during the day and at night and weekends, she mommys. In her words, "I'd like to add some more cool facts but my little humans called."