The euphoria of a new love soon withers away like tender flowers when the sun rises high in the sky. The words that used to tickle you, the body that you once fantasised about, the longing for his or her call and all of the mushy endearment saps away like a vapour.
'Where did it all go to?' You sit by your bed and wonder —'why did you think you were made for each other? Why didn't you know more before committing your heart to the relationship?'
I may not know all the nitty-gritty of what you think or go through after a good relationship turns sour for men. So, I'll focus on women, and hopefully, what I write may work for you too.
Looking back on my past relationships, I can certainly say that I wish I had known these seven things before I got into them.
#1. Know them in person
The world of the internet, social media and smartphones has enabled us to stay connected. You could be in Lagos while chatting with someone in New York. A lot of times, we get used to chatting with someone that we get carried away and before you say jack, we are dating them without even knowing them in person.
Twice, I made this mistake and twice, I got burned. I have also heard stories about people dating online, even before meeting in person. Some may work, but a higher per cent ends in hot tears and feelings of being used or lied to.
Don't let your emotions overwhelm your reasoning. Don't say yes until you have met them, observed them and known a few things about them. The social media world is 90%; the more you look, the less you see. There are many rots covered with glitters in this space.
#2. Your spiritual synergy
I was the type of girl that didn't mind dating guys with different spiritual belief. I didn't want to come off as too dogmatic and righteous, so in my head, I always believed my good nature would convert them. Sometimes, I wasted precious time praying for what should never have been my prayer point.
And many of us are like me. What then happens in the relationship?
Because we are from different poles of the spirituality framework, our lifestyles would always stand antagonistic to each other. The reality is; we do not find peace when we think about this kind of mindset in our lover.
It is, therefore, important to be on the same spiritual ship so that you'll have one captain navigating your journey, else, you might as well get stuck in the middle of the ocean when each one wants the spiritual ship to go their direction.
Subscribe to Dazzling Insights Blog
You will be notified as soon as a new article is published
#3. Know their worldview and emotional intelligence level
It is super important to know how your potential partner thinks, especially on things that matter to you, such as your career goals and how they perceive the world. It is also important to assess the mindset and beliefs of the lady or guy you want to date.
What are his/her priorities? How does he/she see a particular gender? What is their disposition to legitimate work, or do they like to cut corners?
And most importantly, how do they respond to disappointment(s) and hurts? When wronged, what would they do? When they hear a 'tale' about someone, do they join the gossip circle or put an end to it?
These and more are the questions you want to ask before getting into a relationship. Otherwise, you might end up disappointed and waste your time. And it is usually visible if you are taking it one day at a time.
"Make no mistake, no one is perfect, but when the right person comes, you'll be at peace even if everything isn't so beautiful at the beginning."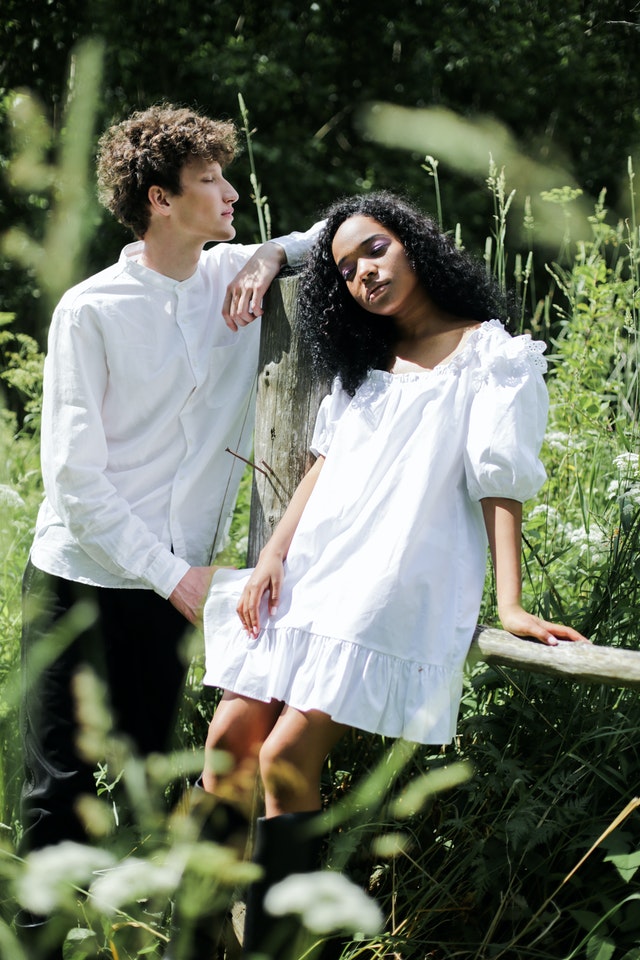 #4. Talk about individual struggles and addictions
Many folks in love say it's unnecessary to know the struggles and the past of someone they are dating. I've had guys who told me this. If that was the case, why then is DNA a trending hashtag in Nigeria recently?
In the beginning and probably until you get married, you'll continue to learn about each other, but for a start, what are they struggling with within their personal lives, especially in sexual orientation, past sexual experience(s), trauma and addictions.
If they are not ready to talk about it, then it's a red flag. Even though we don't expect perfection because we're all broken in diverse ways, still talking about the past shouldn't be a problem if we think someone we want to date is right for us.
Does it?
#5. Run a social media investigation
I tell you this, you'll save yourself a lot of pain if you are proactive enough to check a potential partner on the social media, especially Twitter and Facebook.
I've saved myself from some pain by doing so in the past because a lot of people put up things that can easily tell a stranger about their lifestyle and worldview on social media.
Maybe it's time to 'google' their name or run a search on these platforms. You'll be amazed at what you'll find. Good luck with that.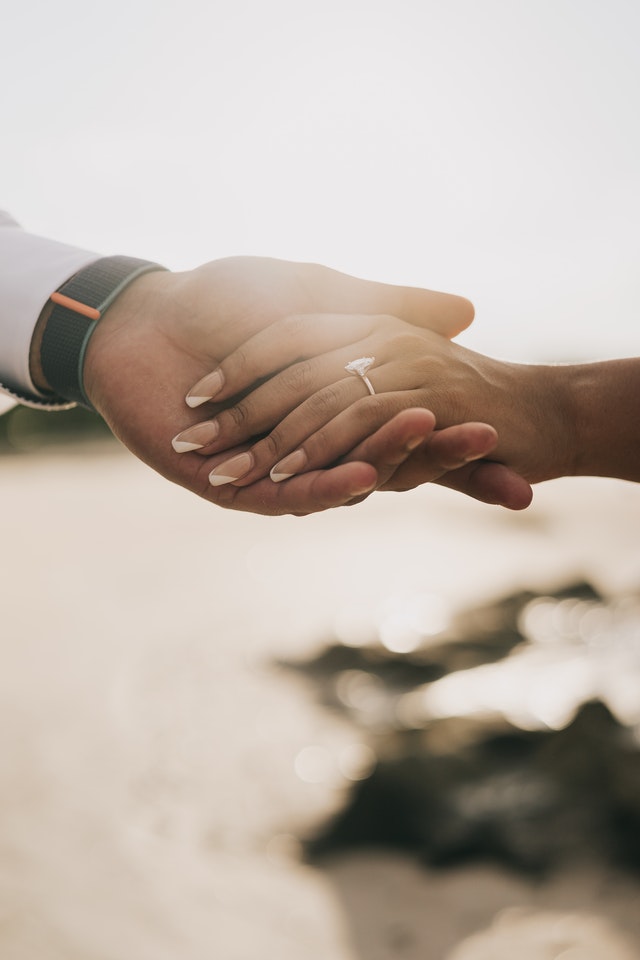 "Don't let your emotions overwhelm your reasoning. Don't say yes until you have met them, observed them and known a few things about them."
#6. Give time to know each other
Don't be in a rush; beautiful people won't suddenly go into extinction if you don't date that person. Lol. That is what I tell myself these days whenever my heart starts racing, wishing that things would hasten up so we can get this 'ship' started.
Relax and give time a chance to sail your ship. Spend time to know each other via conversations on topical issues. Get to bond as friends and see how well you both communicate and understand each other.
I say this because when we rush into or through things, we don't see the signals that would become a giant iceberg later. Hmmm, imagine when you are trying to chat with him or her, and all they do is drop a one-liner sentence no matter how sweet what you are saying is.
That is a red flag that this person is not paying attention to what you are saying. Or when they ask you the same questions they asked two weeks ago, making it the third time. That irritation you feel while replying is a proof that something is wrong. Don't burn yourself and bruise your emotions by believing they'll change. Love is a gift, and likeness can never be forced.
#7. Carry out the peace test
And finally, the peace test. Do you feel at rest when you look at your phone and see their name, get their call? When you mention them to God in your prayers, does the peace of God overwhelm your heart, or are you constantly trying to breathe by just thinking about them when you talk with God?
Make no mistake, no one is perfect, but when the right person comes, you'll be at peace even if everything isn't so beautiful at the beginning.
If you have failed in your previous attempts to discern the right person, the peace test is a practical and proven way to know what God thinks about that relationship. Start from there. Let's continue to dazzle in our relationships.
---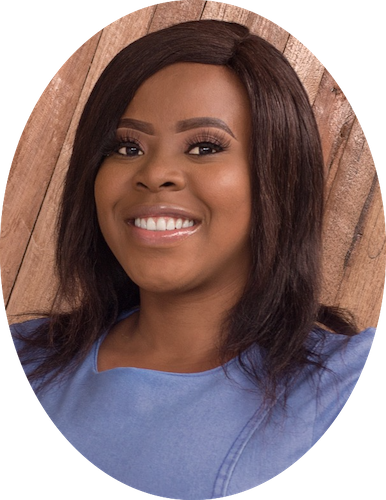 Esther Okoloeze is a writer, editor and writing-life coach. She has been writing for several years now and recently published her first novel, "Red Roses, Stained Glasses" —a contemporary African romance fiction.
Esther loves to read and write stories. Her blog—under rework—filled with personal adventures and inspiring contents on diverse themes is proof of her love for the writing life.
She is the organizer of the Flourishing Writers Webinar®, a quarterly online masterclass for beginner writers in the freelance space to start and grow their career.